Buick & Chevy Car Battery Service in Andrews, TX

Sewell Chevrolet Buick GMC of Andrews Battery Service
If you're looking for car battery service or a battery replacement, come speak with the experts at our Buick, Chevy and GMC dealership in Andrews, TX. We can help you with everything from jump start questions to car battery replacement costs. Your vehicle's battery powers everything from your entertainment systems to different safety technologies, so you want to make sure it's operating at 100% efficiency. We can perform a car battery test to see if a replacement is needed, and if it is, we can swap out your old battery with an OEM one. Schedule auto service at Sewell Chevrolet Buick GMC to get your battery looked at today.

When Do I Need a New Car Battery?
You may need a Buick or GMC battery replacement when:
Your vehicle is taking longer than usual to start
The battery is more than three years old
You've needed to jumpstart the battery multiple times
Your electronics and lights are malfunctioning
You can buy a new car battery at Sewell Chevrolet Buick GMC, located at 1011 South Main Street in Andrews, TX. Purchasing a car battery replacement is a crucial part of maintaining your Chevy or Buick vehicle's longevity, so trust our team for all your car battery sales needs. When you have questions about how much a car battery costs, let the team at our Andrews Buick dealership get you the information you're looking for. We want to help you find a competitive car battery price when you're seeking a new car battery replacement in Andrews, TX.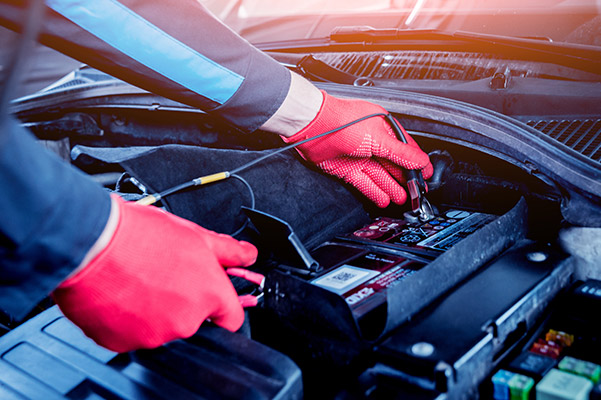 GMC and Chevrolet Battery Installation near Me
Our GMC and Chevy service technicians can take care of battery installations quickly. When you come in for Buick service, we can test your battery to see if it needs to be replaced. If it does, we'll take out your old battery and install a fresh new one. By letting us handle your car battery replacement you can rest assured you're getting a quality Chevy battery and that the job gets done right the first time. Ask us about our car battery prices and we'll take care of your battery needs at Sewell Chevrolet Buick GMC.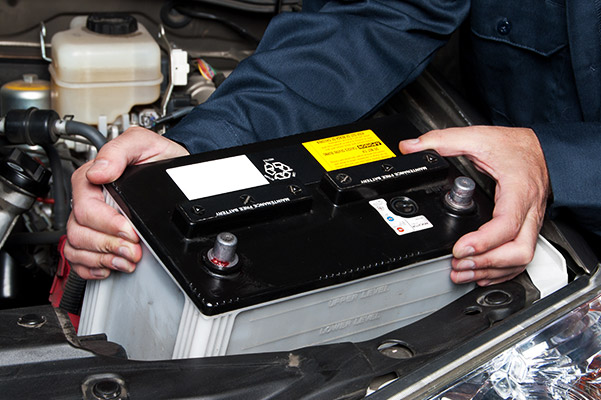 Car Battery Coupons near Me
Are you interested in saving on your new Buick or GMC battery price? Ask our team about the Chevy service specials and car battery coupons that may be available. We'll help you save on your GMC battery cost and also the price of your car battery repair or replacement service. Stop searching for a "car battery near me" and let our team work diligently to get you back to the things that are most important to you. Schedule Chevy service today at Sewell Chevrolet Buick GMC to get the car battery replacement and price you deserve!